Substance over style: decisions in a split second
Tue, Sep 11 2012 05:37
| training, form, fighting, www.amaclub.org.uk, street fight, Wing Tsun Kung fu, jackie chan, EWTO, martial arts Altrincham, siu num tao
| Permalink
Wing Tsun is a simple martial art. It's just not very easy to do. It's not easy to choose the easiest path for many people either. As a teacher it is a constant source contention for people I see time and again. I was just like my students once, and as someone who considers himself very much still a student, I hope that I still am. The greatest difficulty one can often have when teaching is to demonstrate the best method, using the correct concept.

This isn't due to a lack of skill or disposition for hesitancy on my part. I know not to ask my students to do something I cannot. The greatest problem is the nature of people. We all want the newest, shiniest, smartest toy on the shelf. Our inner child and our id conspire against us as students all too often. We focus on doing the coolesttechnique when the smartest concept is a better option.

I was always a pain in the arse to train with (yes Barry I still am, I know) even from my formative years of learning Tsun. I liked smacking people in the most flourish-filled ways possible. A straight punch was "boring" pretty soon. I now see the same mentality in people I teach, at the same point I was back then.
However as teachers we often assume the role of parent to our students' child. Pleading, cajoling, bribing them not do fancy right then and there. The problem being when we ourselves feel like indulging them and ourselves! 'You can do fancy later when you've mastered simple' is an idea I find myself saying and hearing from my teachers all too often. It's not hypocrisy but like a parent I want those following me to learn from my mistakes. To fast forward past the hours of bad training I wasted my time on, and cut straight to the "good stuff".
A good example comes from boxing. A jab, cross will make or break your fighting style and ability to grind out a win. That's not just my opinion but one shared by plenty of people. I've read Andre Ward's coach talking about it being all you need in the amateurs – the pro game being where you require more variation and options. Presumably, he tells us this because to deal with tough more experienced opponents you need more options. I can't comment too much as someone who loves to box merely as a hobbyist.
The reason I raise this is because it speaks to me about my own views on the fundamentals in any fighting style – more crucially in any fight. You don't win points for style in a street fight. No one is going to watch the CCTV and rate your knock out punch (maverick lawyers aside). It's a common source of feuds within styles, arts, lineages etc. Which form, what form, why do form at all when it comes to transmitting the basics?

I'm not here to debate the merits of who has the nicest Siu Num Tao merely that you need to start somewhere and there is a reason for centuries students began here. Dogma is bad, common sense is not. The problems occur when after years of common sense we let dogma take over. This conflicts with our desire as students to "move on" – the next technique, shinier technique, the more devastating one, usually from the next (read better) form is a ghost we all chase at some time.
Ask yourself this, when you train and when you fight hard – whether it's sparring, rolling, retzev, lat sao whatever your art and predilection may be; do you train smart? I try to, but can fall prey to ego too. If you can honestly say you take the right option every time without fail, then I take my hat off to you. It's that skill I am talking about.
I watch a lot of people fall into "monkey kung fu" as I call it. Dicking about, with flim flam actions and trying unrealistic attacks/defences instead of training what they are asked to. I recognise it because I used to do it. Why punch a guy in the face when you can drive a spinning elbow through his neck with a little more effort and determination right?

How about safety? How about ease? How about the day you have to use it for real and then deal with his mates who might be noticing your fight unfold on a dark, wet Manchester night? It's much better to end a fight quickly and make it look easy than bust out your Jackie Chan moves to impress the ladies nearby. Therefore I think you should take stock and ask yourself, honestly, do I train like that?

One of the reasons I love Wing Tsun so much is it's willingness to discard the sacred cows, to hold on to what works. Only MMA has a similar ethos in my experience. Regardless, if you're lucky enough to do an art, or have a teacher that does the same – all power to you!

Just ask yourself this, when I train do I take the simplest path to the victory or the one I like the look of more?
The eternal question: Part II
Thu, Dec 22 2011 10:48
| MMA, bjj, martial arts, muay thai, www.amaclub.org.uk, EWTO, martial arts Altrincham, Bruce Lee, kickboxing, self defence
| Permalink
Yesterday I wrote about
the eternal dilemma
of your martial arts "working" – a topic as grand and broad as this deserves more than a simple post. Those of you who read part one will know my views on the art being only a small part of the equation. Today I want to talk about the pitfalls and the benefits of cross-training.
Cross-training doesn't refer to the gym machine of the same name but actually training in different arts, styles and more importantly ranges.
Wing Tsun's
most famous son is undoubtedly Bruce Lee. Lee was famous for many things but his most appealing influence was his approach to breaking down barriers. Cultural and stylistically he did his best to ask questions and answer them. This was an admirable and brave decision given the cultural context of studying martial arts in 1970s Hong Kong.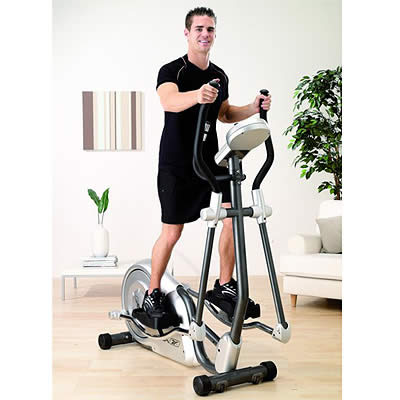 Martial arts are riddled with egos, paranoia and mistrust towards not just other arts but other lineages within their own art. It is a sad, but somewhat understandable frailty of human nature.
Myself, having trained with various masters in different arts I like to think I've never shied away from facing up to the limitations of what I know and what I can do. Lead by my interests I have always complimented my Wing Tsun base with striking arts such as Muay Thai and Kickboxing – partly due to my physique being suited to them, partly because I simply really enjoy the contrast of pad-work and exercise with the methodical approach of WT, and partly because I wanted to see what these "simpler" arts have and do not have.
The answers were always enlightening. With a 'white belt' mentality I always try to approach a new training environment as best I can. I recommend this approach where possible. Throw away all you "know" whilst training and reassemble the pieces later in your own time. The big fear for people is that no longer being the top dog or even someone of average proficiency in the room can destroy all confidence. Being wailed on by guys with less overall experience but many more hours in your new art is a hurdle you must jump if you want to take away more than just bruises and worry.
I am always very impressed when a new recruit joins
AMAC
with this attitude, especially if they stay for any length of time. Therefore I try to embody this myself. But with this in mind what can another art be of benefit does it not simply distract and detract from time put in perfecting your primary skill set?
Yes and no.
For me it's about satisfying my own curiosity. How can I as a teacher talk about other arts having never stepped into their world? I've seen it done suddenly often and respect for those martial artists is hard to come by. Secondly how can I say with any confidence that WT's way is better? By training other things it helps me think about gaps in my own knowledge, faults in my own technique and lastly developing a greater understanding of my own body and how I use it.
This is crucial to the ideas I discussed in part one. The art I have studied changes as time goes by not just in content but in difficulty level too. Sometimes it gets harder, sometimes easier, by constantly appraising how effectively I can move and can learn new techniques allows me to use this knowledge when assessing whether my tan sau is as effective as it should be – it allows me to draw on a greater depth of knowledge knowing that other arts differ or concur with our way of thinking in WT.
This is important when trying new things out. Competition in martial sport springs immediately to mind. WT is well known for not fostering a culture or interest in competing. This is obviously down to the style and concepts behind WT being about disarming and maiming an assailant running at odds with the rules and nature of a sporting bout. While the MMA revolution may have made household names of various fighters and previously "unknown arts" such as Brazilian Jiu Jitsu and woke martial artists up to the possibilities and the panic of the ground game.
Even when I began training WT years ago the idea of fighting on the floor was snorted at derisively more often than not. Now it's seen as an essential element for everyone. When one thinks about self defence though, the idea of rolling on concrete in the early hours of the morning as part of a self defence scenario seems somewhat ridiculous as well as dangerous. This is the main problem which causes so much angst.
Training should always be fit for purpose, if it doesn't work, throw it away. If your experience and expectations are one of solely self defence, being king/queen of the triangles and chokes should be fairly way down the list. If like me you just love getting sweaty and up close and personal, they can become a fun and interesting exercise in the "what if" syndrome – mortal enemy of the "I don't need" disease mentioned in part one.
People like to train in their comfort zone and as someone who loves and feel comfortable as a "striker" kicking and punching opponents until I can swarm all over them is my MO I feel the need to confess I don't like the floor. It's good for standing on and handy for bouncing other people off, but being down there isn't for someone with long skinny monkey limbs like me. That's why when the opportunity arises I get down there as quick and for as long as I can.
I know I can punch and kick – improving those is a simple case of reps now. I know my chi sau needs work, so I roll as much as I can. I know my form is always in need of polishing so I do that in my own time. But when there is floor space and a willing partner, ground-fighting is top of my list, because it's still a whole new world to me.
So the next part of answering the eternal question is to ask you another one: what am I scared of doing in the training room? Go ahead and answer it in 2012.
Altrincham Martial Arts Club Grading week
Sat, Oct 22 2011 09:08
| kung fu, kids, martial arts, gradings, black belt, Wing Tsun Kung fu, EWTO, martial arts Altrincham, kids martial arts, sash
| Permalink
This week marks an important milestone in the history of martial arts in Altrincham and Greater Manchester. From Thursday 27th October through to Monday 31st we will be grading our first intake of kids classes as well as our adult students.
While all our students have been working hard for weeks it is especially exciting to announce that while we test these grades we will be joined by SiHing Barry Wells of
Leeds
our regional instructor for Wing Tsun Kung fu here in the North of England.
The
EWTO
have been absent from the North West for too long now but thanks to our hard work, passion for Wing Tsun and determination to quality I am pleased to bring back the martial art to the North West in an official capacity.
While others may use the name illegally, claim murky lineages and pass off poor imitations of our art it is pleasing to know not only do we deliver the 'real deal' but we do it with no cheap tricks, no hidden costs and no sleight of hand.
The proof is in the pudding and when we see the joy and reward of kids from the age of 5 to people with many years on me claiming the next bench mark in their training it is great to know that earned it. From Hong Kong to Altrincham the art of Wing Tsun is seemingly little known outside of martial arts circles - but that is because while others might be more recognisable Wing Tsun works!
Effective for self defence, mentally challenging and difficult to perfect it's a long road many are not willing to take, although everyone is able to. With the mental toughness, physical endurance and dedication anyone can benefit from Wing Tsun. While other arts may be easier, more accessible or just popular there is a sense of achievement that comes with every certificate earned in Wing Tsun.
This week we'll be sharing that feeling of pride with dozens of people and that makes me not only very proud but excited and determined to go even further next time too!
Grades for kids always see them rewarded with coloured sashes
The IWTA logo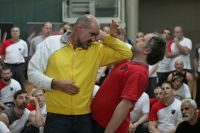 GM Kernspecht working his magic at a seminar, typical of the adaptability of Wing Tsun
See Older Posts...