Gypsy Blood: Close to the knuckle
Gypsy Blood aired on Channel 4 (10pm 19/01/12) to much interest from myself. I always watch C4's forays into the insular world of travellers with a lot of guilt and voyeuristic interest. The derision and morally obliged sneering these programs create, are always sideshows away from what is an interesting and very real cultural 'problem' within British society.
The stereotypes and prejudices this community attracts are well documented and to a certain extent they are the skeleton for selling these documentaries to a wide mainstream audience. What Gypsy Blood tackled albeit somewhat ham-fistedly, is the phenomena that was once an everyday part of life for most people in Britain.
The scenes of hunting and butchery may have added an extra dimension to the violent and visceral nature of gypsy life, but it also highlighted just how people used to live and in many cases had to live to survive.
While you may find scenes of skinning and slaughter unsavoury; to eat meat in Britain and not know where it comes from when you pluck neat, vacuum packed chunks of meat from the shelves of your local supermarket, makes it hard to criticise people who make use of their own will and resources to feed themselves and their families.
As someone who grew up in a reasonably rural setting these ideas are nothing new and nor should they be seen to demonise a group of people. Unfortunately many comments over twitter as I watched the program seemed to use this as a second strand with which to condemn the gypsies on display.
In more mainstream culture boxing fans might be more au fait with the brilliantly named Tyson Fury. A gigantic figure quite literally, his moves into professional boxing give a glimpse of how the community finds itself both at odds with mainstream society and uses its ways to integrate in some small way.
The scenes of the children being educated in a mainstream setting should remind people that the power of education runs both ways. The cultural capital to these children is clearly very different to that of our own. How many middle class families insist their children now how to spot particular traits in working animals for instance?
Seeing a 7 year old boy check the wingspan of newly hatched chicks serves a stark illustration to the ways in which the travelling community are in many ways losing a race with the march of time and technology. It comes as no surprise that many of the complaints and accusations levelled at travellers can be traced not only to their status on the margins of society but the antiquated and somewhat odd way they have preserved their culture in ways only they see fit.
It is slightly ironic and coincidental that Channel 4 also regularly document the ways and lives of the Amish, who are perhaps a lot like the gypsies in being a somewhat maligned and stereotyped minority albeit in a much more positive tone. The supposition about religion and selective resistance to modernity might well be a way in which society at large deals with these groups.
For me the main draw was obviously the fighting culture that exists amongst gypsies. It is clear from both their treatment of animals and their own code of honour that fighting extends much beyond the man but out into the world. Like Filipinos and Brazilians the gypsies have a long and complex tradition in fighting cocks, dogs and each other to earn both reputation and status alongside cultural standing. This alone will be alienating to a society where fighting anything and anyone straddles and usually falls headlong into the criminal and subversive realm.
Interesting those countries mentioned above and their people would likely be seen in much the same ways as the gypsies are "lesser-developed", archaic and in this case, vicious. But in those worlds the men who rear and fight animals or train themselves in the spheres of BJJ or Escrima respectively are not any different to the gypsy men who settle disputes with their fists.
Anyone who has the read excellent books A Fighter's Heart or the sequel The Fighter's Mind by Sam Sheridan will know the mixed feelings a little study and exposure these kinds of worlds can stir up in the Westerner.
The program showed this rather nakedly and almost indulging us viewers in the need to gawk and stare as the men threw punches, letting flesh and bone impact and collide. It was interesting to hear the familial lineage of the man whose grandfather fought so hard he lost a hand in the process of gaining victory. It was told in a way modern boxing fans might wistfully look back on the 'Thrilla in Manila' or Benn vs. Eubank etc.
While arguably the gypsy pugilists were accomplished and hardened fighters, it is easy to dismiss their brawn and brutish technique as a quasi-boxing style. What there might be in a lack of style is made up for in the truly universal spirit of 'gameness'. The willingness to fight and the express wish for it to be passed down father to son was made plain numerous times. This is linked both not just to a sense of pride and self-worth, but also the reputation and future of the family within the community.
Parents in our society might well worry and endeavour for their children to strive for A level results and better themselves – here we see a similar paradigm placed on the ability and more importantly willingness to fight. Reference to the prejudices and difficulties these gypsies see coming from both their own community and the outside world were clearly evident amongst the numerous references to "not being talked down to or like you're a fool".
Feminists might cite with glee and some knowing glances; the overt masculinity to the point of parody even the pre-pubescent gypsy boys demonstrated for the camera, but aping their fathers shows just how predominant this culture is within the community.
Much disgust was rightly aimed at the lack of safety when allowing kids to spar and fall on concrete without any regard for safety. However it must be contextualised in two ways. First the question of how much of the scene was for the benefits of the camera and demonstrating the desired toughness the gypsies place so much value upon. Secondly we should consider whether this is any more dangerous than other sports and pursuits. In my classes children are never allowed to touch each other let alone spar; it is neither beneficial nor appropriate. However in the world were fighting is bred into you, it is a method that goes back to the year dot and is certainly no different to the millennia of training environments across the globe. It is simply alien and therefore shocking.
For anyone who has an interest in both boxing and its history they will be keen to point out that as recently as the Victorians Britons of all classes and creeds settled disputes in very public and very popular bare-knuckle matches. While far more bloody than some may care to contemplate the nature of bare-knuckled fighting actually seems far more palatable than that of professional or even amateur boxing. As Bob Mee suggests in his excellent if somewhat unashamed love letter to the bygone art of bare knuckle fighting Bare Fists the gloves of modern boxing cause far more damage and encourage far more trauma to the head and brain. Certainly the deaths in professional boxing that have caused so many accusations and controversies are far more shocking than the toll seemingly recorded in the annals of the bare knuckle histories.
Popular culture such as Guy Ritchie's Sherlock Holmes franchise stars Wing Chun exponent Robert Downey Jr. who portrays the spectacle as Homes vividly meets and beats an opponent for fun! This longing and need to prove ourselves publicly and brutally was made famous by Chuck Palahniuk's Fight Club made into a feature by David Fincher. It was particularly popular amongst young males in both formats but served as a reminder and insight into the masculinity attached to the desire and willingness to meet another man as the Ancient Greeks did and as these Gypsies still do.
Personally as a martial artist I see the pursuit of bare knuckle fighting as nothing shocking or new. These are pre-arranged fights and both participants are willing and able. Likewise there is a strict code and ethic attached to the fight both before during and after. Seeing the men shake hands and "put an end to the matter" struck me as far more, civilised than the brutal and savage street fights the news covers seemingly on a daily basis. For our society to judge with such an aloof and "informed" position leaves me uneasy to say the least.
For me, the programme had its problems and flaws but likewise the portrait painted of the travellers was a difficult and unflattering mixture of emotive themes and events. To pretend it is something new or specific to a underworld is utterly wrong and foolish. It is however a controversial relic from how life used to be and when framed in such a provocative community it is no surprise much of the outrage and disgust will be misguided and unbalanced.
The eternal question: Part II
Thu, Dec 22 2011 10:48
| MMA, bjj, martial arts, muay thai, www.amaclub.org.uk, EWTO, martial arts Altrincham, Bruce Lee, kickboxing, self defence
| Permalink
Yesterday I wrote about
the eternal dilemma
of your martial arts "working" – a topic as grand and broad as this deserves more than a simple post. Those of you who read part one will know my views on the art being only a small part of the equation. Today I want to talk about the pitfalls and the benefits of cross-training.
Cross-training doesn't refer to the gym machine of the same name but actually training in different arts, styles and more importantly ranges.
Wing Tsun's
most famous son is undoubtedly Bruce Lee. Lee was famous for many things but his most appealing influence was his approach to breaking down barriers. Cultural and stylistically he did his best to ask questions and answer them. This was an admirable and brave decision given the cultural context of studying martial arts in 1970s Hong Kong.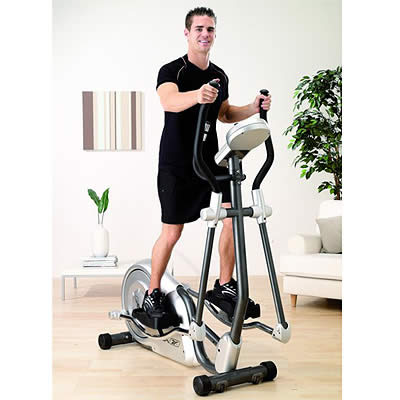 Martial arts are riddled with egos, paranoia and mistrust towards not just other arts but other lineages within their own art. It is a sad, but somewhat understandable frailty of human nature.
Myself, having trained with various masters in different arts I like to think I've never shied away from facing up to the limitations of what I know and what I can do. Lead by my interests I have always complimented my Wing Tsun base with striking arts such as Muay Thai and Kickboxing – partly due to my physique being suited to them, partly because I simply really enjoy the contrast of pad-work and exercise with the methodical approach of WT, and partly because I wanted to see what these "simpler" arts have and do not have.
The answers were always enlightening. With a 'white belt' mentality I always try to approach a new training environment as best I can. I recommend this approach where possible. Throw away all you "know" whilst training and reassemble the pieces later in your own time. The big fear for people is that no longer being the top dog or even someone of average proficiency in the room can destroy all confidence. Being wailed on by guys with less overall experience but many more hours in your new art is a hurdle you must jump if you want to take away more than just bruises and worry.
I am always very impressed when a new recruit joins
AMAC
with this attitude, especially if they stay for any length of time. Therefore I try to embody this myself. But with this in mind what can another art be of benefit does it not simply distract and detract from time put in perfecting your primary skill set?
Yes and no.
For me it's about satisfying my own curiosity. How can I as a teacher talk about other arts having never stepped into their world? I've seen it done suddenly often and respect for those martial artists is hard to come by. Secondly how can I say with any confidence that WT's way is better? By training other things it helps me think about gaps in my own knowledge, faults in my own technique and lastly developing a greater understanding of my own body and how I use it.
This is crucial to the ideas I discussed in part one. The art I have studied changes as time goes by not just in content but in difficulty level too. Sometimes it gets harder, sometimes easier, by constantly appraising how effectively I can move and can learn new techniques allows me to use this knowledge when assessing whether my tan sau is as effective as it should be – it allows me to draw on a greater depth of knowledge knowing that other arts differ or concur with our way of thinking in WT.
This is important when trying new things out. Competition in martial sport springs immediately to mind. WT is well known for not fostering a culture or interest in competing. This is obviously down to the style and concepts behind WT being about disarming and maiming an assailant running at odds with the rules and nature of a sporting bout. While the MMA revolution may have made household names of various fighters and previously "unknown arts" such as Brazilian Jiu Jitsu and woke martial artists up to the possibilities and the panic of the ground game.
Even when I began training WT years ago the idea of fighting on the floor was snorted at derisively more often than not. Now it's seen as an essential element for everyone. When one thinks about self defence though, the idea of rolling on concrete in the early hours of the morning as part of a self defence scenario seems somewhat ridiculous as well as dangerous. This is the main problem which causes so much angst.
Training should always be fit for purpose, if it doesn't work, throw it away. If your experience and expectations are one of solely self defence, being king/queen of the triangles and chokes should be fairly way down the list. If like me you just love getting sweaty and up close and personal, they can become a fun and interesting exercise in the "what if" syndrome – mortal enemy of the "I don't need" disease mentioned in part one.
People like to train in their comfort zone and as someone who loves and feel comfortable as a "striker" kicking and punching opponents until I can swarm all over them is my MO I feel the need to confess I don't like the floor. It's good for standing on and handy for bouncing other people off, but being down there isn't for someone with long skinny monkey limbs like me. That's why when the opportunity arises I get down there as quick and for as long as I can.
I know I can punch and kick – improving those is a simple case of reps now. I know my chi sau needs work, so I roll as much as I can. I know my form is always in need of polishing so I do that in my own time. But when there is floor space and a willing partner, ground-fighting is top of my list, because it's still a whole new world to me.
So the next part of answering the eternal question is to ask you another one: what am I scared of doing in the training room? Go ahead and answer it in 2012.
Dogma is your enemy
When I was fairly 'young' in terms of my Wing Tsun learning I acquired and read GM Kernspchet's amazing book – On Single Combat. Written as a thesis that was turned into a book it is a work I've yet to see bettered (please let me know if you can think of any works that do!). Moreover some of the philosophy and approaches the book proposed really made up my mind to dedicate myself to WT.


The book talked of WT not being scared to "slay sacred cows" in order to produce better results. To train what works not what worked for someone else, somewhere else in another time just "because". GM Kernspecht has clearly adhered to this all of his life and is continuing to do so. However the same can not be said for those of us lower down the chain.

A mix of fear and arrogance meant that often I encountered those unwilling to take risks, to try something else or accept that Wing Tsun is merely one "path up the mountain" and not the be all and all of everything martial arts related. It is in fact a well rounded system but other more exclusive arts specialise and therefore can surpass WT in it's given field.

While TKD might well be considered useless beyond kicking it is a kicking art and thus far it's worth noting this when trying to learn to deal with, or even use kicks of all shapes and sizes. Likewise with BJJ on the floor, or Escrima when it comes to facing an armed attacker. What does this all mean?

Really it means that while we can't and shouldn't train every art intensely and exclusively to avoid missing some secret or hidden gem. It is important to understand that all arts have survived for one reason or another and presumably it is because for certain people they have worked – at least in a sense to make it worth saving.

Often I hear very average students and fighters dismiss out of ignorance or fear one art or another, I've done it myself enough. However until you've taken the time and courtesy to train it then you really have no right or business denigrating the efforts and beliefs or others. Your teacher should not need you getting offended on his behalf at the arts and endeavours of others. No matter what you may think or understand of them. Nor should you need to comfort yourself and your choices with such sentiments.

When a student comes from another art or even another Wing Chun lineage I never try to compete with their art or their old teacher. It's not necessary. I am happy to answer their questions, give my own thoughts on technique XYZ or explain our approach at Altrincham. I shouldn't need to trick or confuse the student with making negative and unflattering comparisons between myself and where they've been before.

Likewise I like to train other arts and rarely do I try to tell people already there that I've done other arts and training. It's nice when after a session or two they acknowledge I have some idea/training but often it leads to them wanting to hurt me (albeit good naturedly) with overenthusiastic demonstrations and conversations on why I've finally "found the right place" etc. It is polite but more importantly better for you to "empty your cup" as the Chinese say or adopt a white belt mentality. You're in their class, their world with their rules and etiquette. I find you learn and earn more respect with ease if you do as your told.

What this really brings me back around to is the underlying fear amongst WT practitioners who never get to test themselves in competition and develop all sorts of angst about it. Simply put they can often disappear into hiding themselves in increasingly narrow minded ways of thinking and practising - often searching for how the old masters did things. Ironically Kernspecht presents many theories and evidence that WT has and was always a mixture of other arts and styles that stretch back centuries and possibly millennia!

Likewise there is an eagerness to poo-poo the methods and techniques of other arts or try to add disclaimers and caveats such as "well I'd never let them get that in, in the first place" etc. Simply put this type of thing no longer interests me. I look forward to meeting people who are keen and eager to learn and practise martial arts no matter what it is. I like to share ideas and experiences and I want to unpick their know-how to use it for myself.

Going forward I intend to try and pick and choose as many arts and training methods as I can. No matter where it comes from. It's only by doing we can learn. A thousand books on martial arts aren't worth a thousand seconds of training. It's about time we all tried to embrace this.

If you teach or train in other martial arts and would like to come down to AMAC feel free! We'd love to have you, whether it's to share knowledge, try something new or introduce us to what you do. Please let us know!
See Older Posts...