The eternal question: Part II
Thu, Dec 22 2011 10:48
| MMA, bjj, martial arts, muay thai, www.amaclub.org.uk, EWTO, martial arts Altrincham, Bruce Lee, kickboxing, self defence
| Permalink
Yesterday I wrote about
the eternal dilemma
of your martial arts "working" – a topic as grand and broad as this deserves more than a simple post. Those of you who read part one will know my views on the art being only a small part of the equation. Today I want to talk about the pitfalls and the benefits of cross-training.
Cross-training doesn't refer to the gym machine of the same name but actually training in different arts, styles and more importantly ranges.
Wing Tsun's
most famous son is undoubtedly Bruce Lee. Lee was famous for many things but his most appealing influence was his approach to breaking down barriers. Cultural and stylistically he did his best to ask questions and answer them. This was an admirable and brave decision given the cultural context of studying martial arts in 1970s Hong Kong.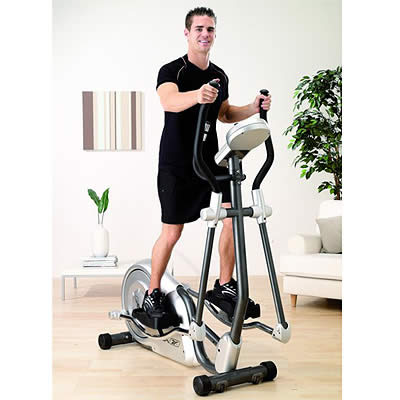 Martial arts are riddled with egos, paranoia and mistrust towards not just other arts but other lineages within their own art. It is a sad, but somewhat understandable frailty of human nature.
Myself, having trained with various masters in different arts I like to think I've never shied away from facing up to the limitations of what I know and what I can do. Lead by my interests I have always complimented my Wing Tsun base with striking arts such as Muay Thai and Kickboxing – partly due to my physique being suited to them, partly because I simply really enjoy the contrast of pad-work and exercise with the methodical approach of WT, and partly because I wanted to see what these "simpler" arts have and do not have.
The answers were always enlightening. With a 'white belt' mentality I always try to approach a new training environment as best I can. I recommend this approach where possible. Throw away all you "know" whilst training and reassemble the pieces later in your own time. The big fear for people is that no longer being the top dog or even someone of average proficiency in the room can destroy all confidence. Being wailed on by guys with less overall experience but many more hours in your new art is a hurdle you must jump if you want to take away more than just bruises and worry.
I am always very impressed when a new recruit joins
AMAC
with this attitude, especially if they stay for any length of time. Therefore I try to embody this myself. But with this in mind what can another art be of benefit does it not simply distract and detract from time put in perfecting your primary skill set?
Yes and no.
For me it's about satisfying my own curiosity. How can I as a teacher talk about other arts having never stepped into their world? I've seen it done suddenly often and respect for those martial artists is hard to come by. Secondly how can I say with any confidence that WT's way is better? By training other things it helps me think about gaps in my own knowledge, faults in my own technique and lastly developing a greater understanding of my own body and how I use it.
This is crucial to the ideas I discussed in part one. The art I have studied changes as time goes by not just in content but in difficulty level too. Sometimes it gets harder, sometimes easier, by constantly appraising how effectively I can move and can learn new techniques allows me to use this knowledge when assessing whether my tan sau is as effective as it should be – it allows me to draw on a greater depth of knowledge knowing that other arts differ or concur with our way of thinking in WT.
This is important when trying new things out. Competition in martial sport springs immediately to mind. WT is well known for not fostering a culture or interest in competing. This is obviously down to the style and concepts behind WT being about disarming and maiming an assailant running at odds with the rules and nature of a sporting bout. While the MMA revolution may have made household names of various fighters and previously "unknown arts" such as Brazilian Jiu Jitsu and woke martial artists up to the possibilities and the panic of the ground game.
Even when I began training WT years ago the idea of fighting on the floor was snorted at derisively more often than not. Now it's seen as an essential element for everyone. When one thinks about self defence though, the idea of rolling on concrete in the early hours of the morning as part of a self defence scenario seems somewhat ridiculous as well as dangerous. This is the main problem which causes so much angst.
Training should always be fit for purpose, if it doesn't work, throw it away. If your experience and expectations are one of solely self defence, being king/queen of the triangles and chokes should be fairly way down the list. If like me you just love getting sweaty and up close and personal, they can become a fun and interesting exercise in the "what if" syndrome – mortal enemy of the "I don't need" disease mentioned in part one.
People like to train in their comfort zone and as someone who loves and feel comfortable as a "striker" kicking and punching opponents until I can swarm all over them is my MO I feel the need to confess I don't like the floor. It's good for standing on and handy for bouncing other people off, but being down there isn't for someone with long skinny monkey limbs like me. That's why when the opportunity arises I get down there as quick and for as long as I can.
I know I can punch and kick – improving those is a simple case of reps now. I know my chi sau needs work, so I roll as much as I can. I know my form is always in need of polishing so I do that in my own time. But when there is floor space and a willing partner, ground-fighting is top of my list, because it's still a whole new world to me.
So the next part of answering the eternal question is to ask you another one: what am I scared of doing in the training room? Go ahead and answer it in 2012.
See Older Posts...